Ok, finally here's the blog about Layla! I met Jessica when we both took
Kelley's
Photo 101 class. She was pregnant at the time, and naturally that made me miss being pregnant (why? Because I'm nuts and you quickly forget how miserable pregnancy is when your adorable baby arrives and when you see cute pregnant people). I stalked her on Facebook so I could make sure I didn't miss any cute pictures of miss Layla once she was born. Jessica messaged me about taking pictures of Layla, and of course I said yes. This little girl has some good genes! Dan (her daddy) has some wonderful facial structure (sorry if that's embarrassing, Dan, but it's true!) and Jessica is beautiful. Layla is already following in their footsteps. And one more thing - I saw this on FB and wanted to say congrats - Jessica is down to her pre-pregnancy weight and then some! That's an awesome feeling.
The look new babies give you while you feed them can't be beat.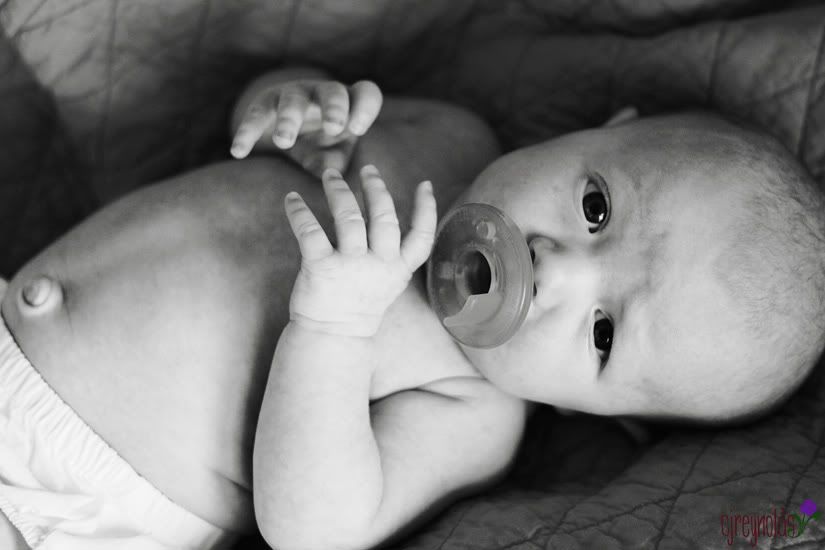 I LOVE the look on her face here. It sums up exactly how she felt about being strapped into the carseat.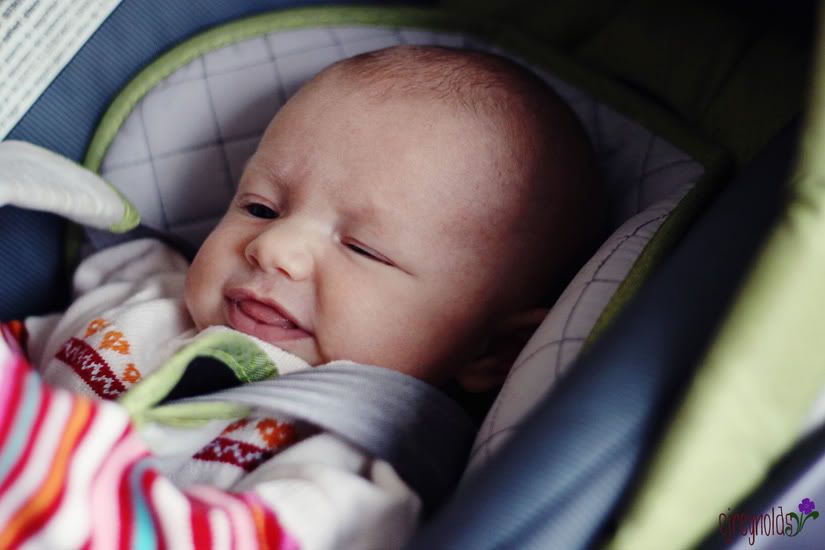 If you want to see some more of Layla's adorableness (like shoes and her bellybutton and toes) go check out
her album on Facebook
.