Even though this has been published on a Wednesday, I'm technically writing it on a Tuesday so I feel like I'm sticking to my Tuesday plan.
1) I love seafood. I could eat shrimp, lobster, crab legs, and more any chance I get.
No offense, seafood lovers, but I'm not one of you. I like tilapia, and that's a big step for me. I also eat crab rangoon, but I'm well aware that it's 98% cream cheese and 2% artificial crab.
This week's edition:
1) I actually like mowing the yard.
2) I have three calendars that I keep very close track of to schedule sessions (and my life).
3) I haven't traveled much, just to a couple states.
Do you know what this picture makes me think of (aside from the little boy who is crying in his crib because I am the MEANEST MOMMY EVER and am making him take a nap)? That typical scene in movies about high school when the hot jock is running by and they slow-mo it and he stops and gives a look that makes girls swoon. Except it's a red-headed hellion running by giving a look that makes his momma swoon.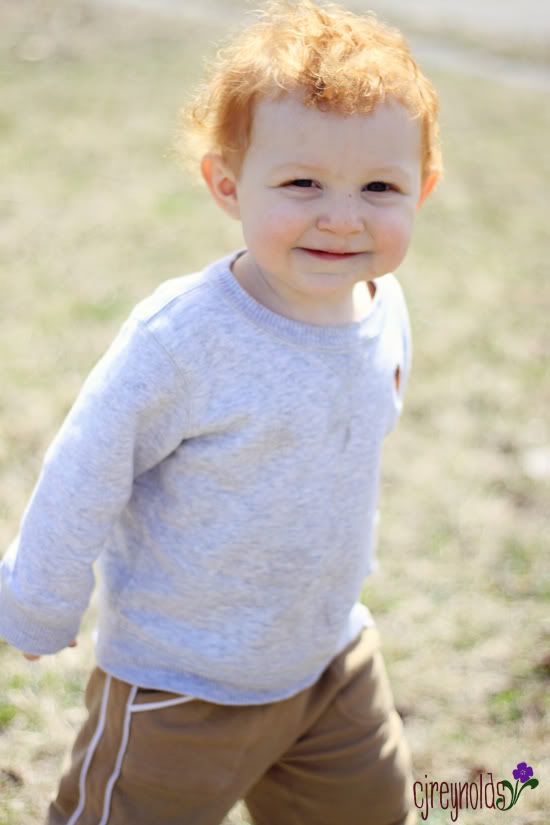 And this picture shows just how much he loves it when I say, "Give momma some shnugglessss!" and kiss him. He loves baby talk, I promise.