Want to know just about the only thing wrong with this couple? Kristen is a KU fan. :) That's pretty much it though. Kristen isn't afraid to give me crap on facebook. They make each other laugh and I loved their sarcasm with each other. Plus, Matt actually listened when I said not to take Kristen down in the tackle picture I'm gonna show you. I was pretty much in love with their house and their barn. So jealous. I need a cool barn to shoot near/in/in front of/etc, but I think that my neighbors miiiiight not appreciate one in my backyard (I may live in Wyandotte, but you should see some of the houses a street over. You might get confused and think you're in Johnson County. Which means nobody would be thrilled with a beautiful old barn in my backyard). Anyway, I had so much fun shooting this engagement session and can't wait to shoot their wedding!
Ok, I know this one isn't the best pic, but it makes me laugh. I told Kristen that her KU blocks were ugly and she made this face - Matt smiled because he agreed that the K-State ones were better.
Ok, really? GOR-GEOUS!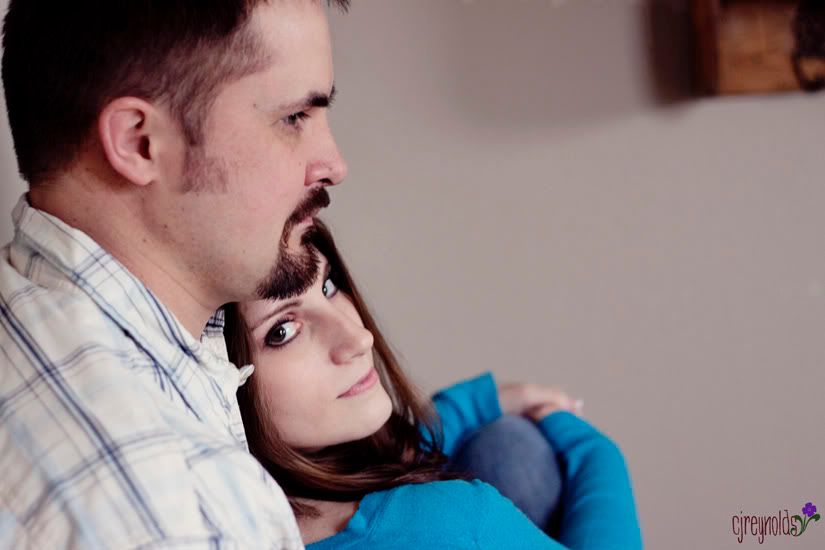 We know how I feel about the moment before the kiss...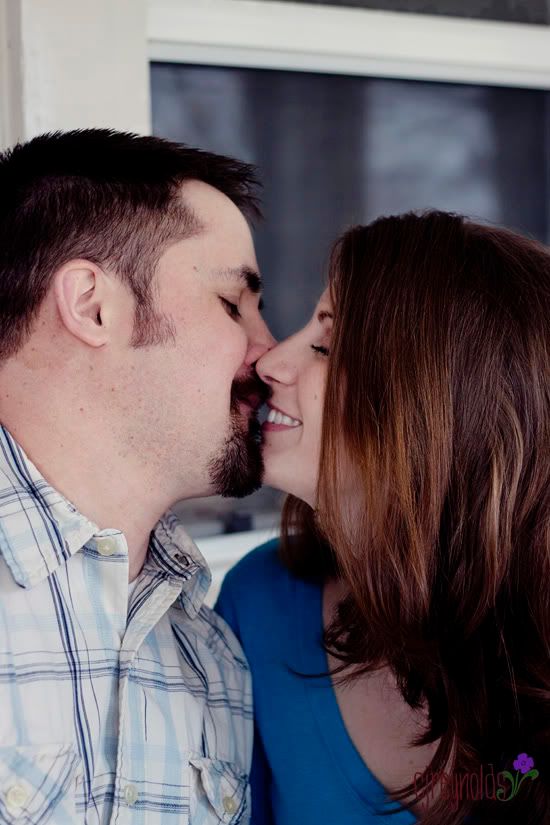 Ok, this was SO much fun. I took a series of shots and then told Kristen to stay where she was and whispered some additional instructions to Matt. You can totally tell she's like, "Ok, what is about to happen?" in the first one.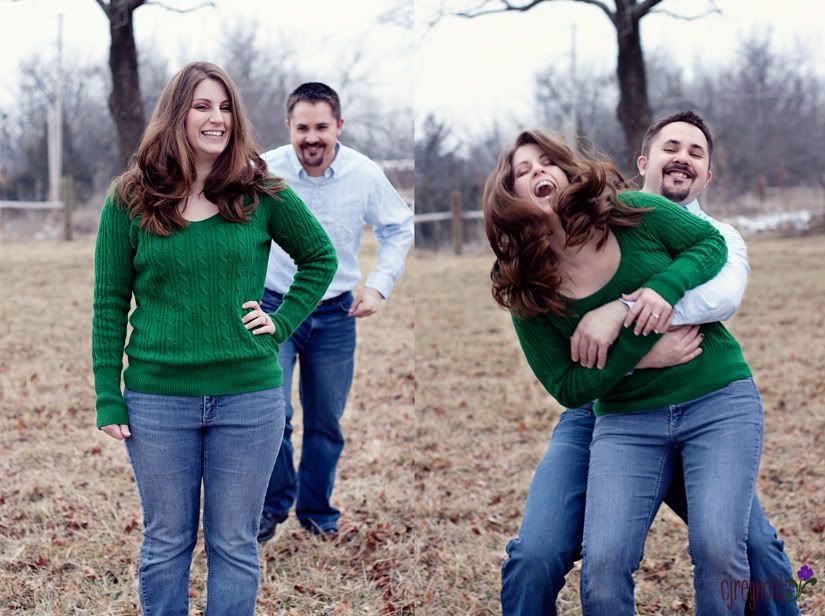 And just to prove how gorgeous they are again...