I got something gorgeous in the mail a couple days ago. Once I opened the mailer box it got shipped in, I found a few packing peanuts & this:
What came in such an adorably gorgeous little bag? Let's take a peek...
Is that a touch of pink I see? Oooooh, I wanna see more!
Yes, yes that is definitely a hot pink mini-album. And it's soft leather (sorry, PETA - it does have a linen cover option). And it came in such a pretty bag! And there are some other gorgeous colors! And you want to see inside? Ok!
PS - that is beautiful Jess you see in there. I had to practice making an album with her images and it was pretty tough to narrow them down! But you want more than a peek inside? Sure thing.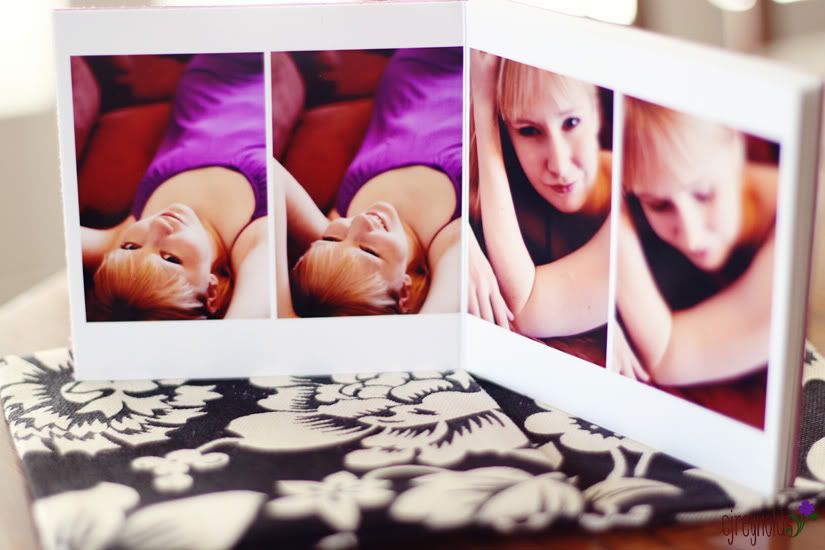 This is the 4x4 mini album and it is adorable. The bigger albums (8x8, 10x10, 12x12) will lay flat when open, this little mini adorable baby album is just not heavy enough. It has some nice thick pages though, and basically everyone needs a mini-album for their purse/diaper bag/back pocket/whatever so you can pull it out and show off your senior/baby/sexy self. Hopefully soon I'll put together one of the photo cover option albums and have it to show you too!