Here goes post #1 in my game of playing catch up. It's also one that's pretty close to my heart (cue the cheesy music). Kim is...well, technically she's my cousin but she was born a couple years ahead of me so she seemed more like a young aunt. Not that any of my aunts are old, mind you. So anyway, Kim and Wil live in Canon City, Colorado and got married at the Royal Gorge. Freaking gorgeous location, it made me want to pack up and move to Colorado Springs right then and there. They had some of the most beautiful vows that I've heard, and their wedding day was so much fun. I only wish I'd gotten to stay a little longer off the clock instead of having to head back home to KC!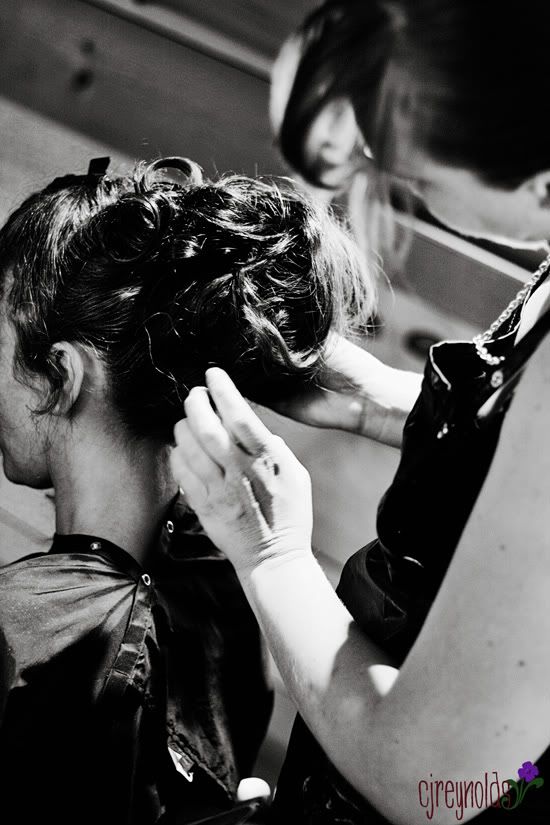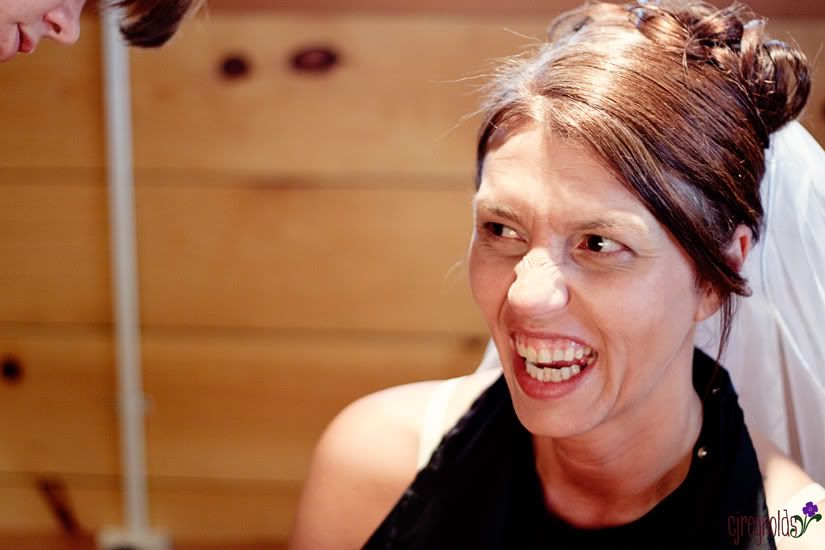 (Don't hate me for this one, Kim, because I love that you could just let go and laugh on your wedding day even though you were a teeny bit stressed)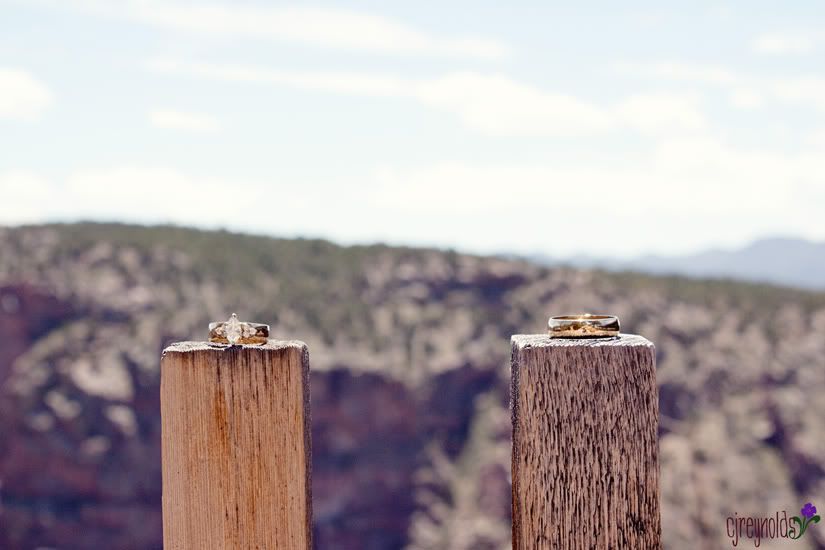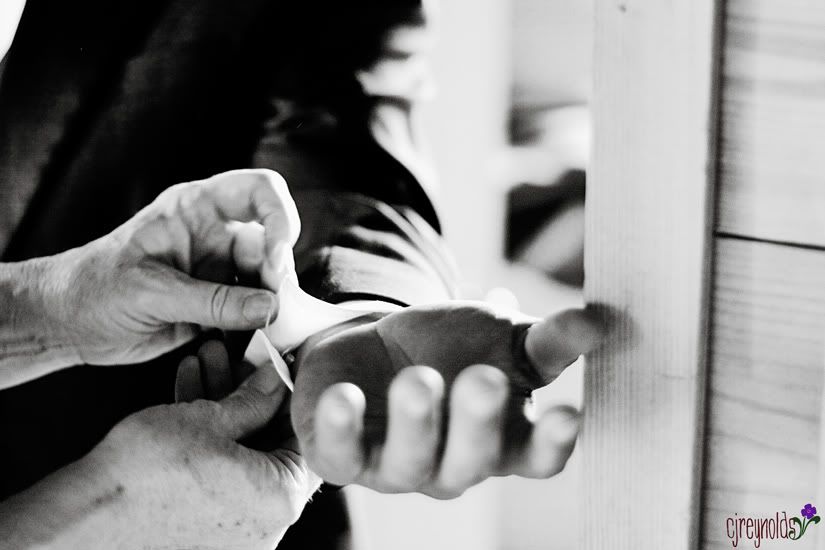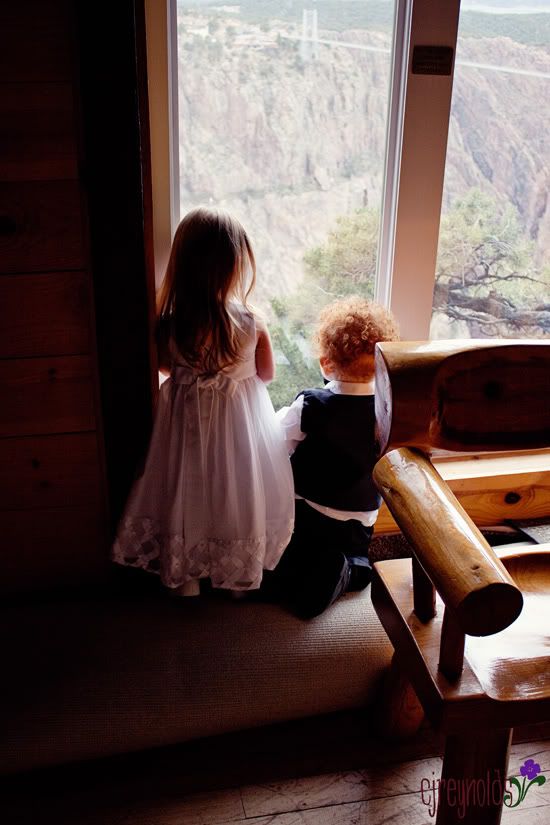 Jackson and Kira were pretty fascinated with the fact that the lodge overlooked the MASSIVE drop-off that is the Royal Gorge.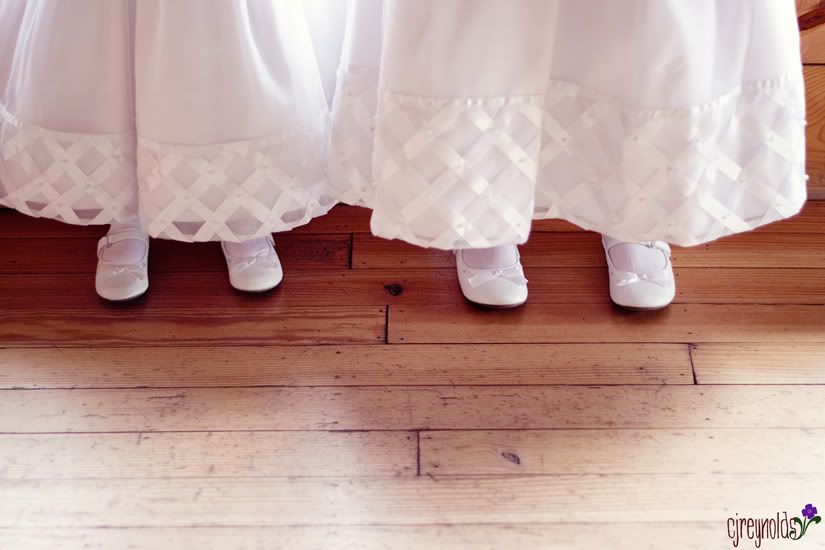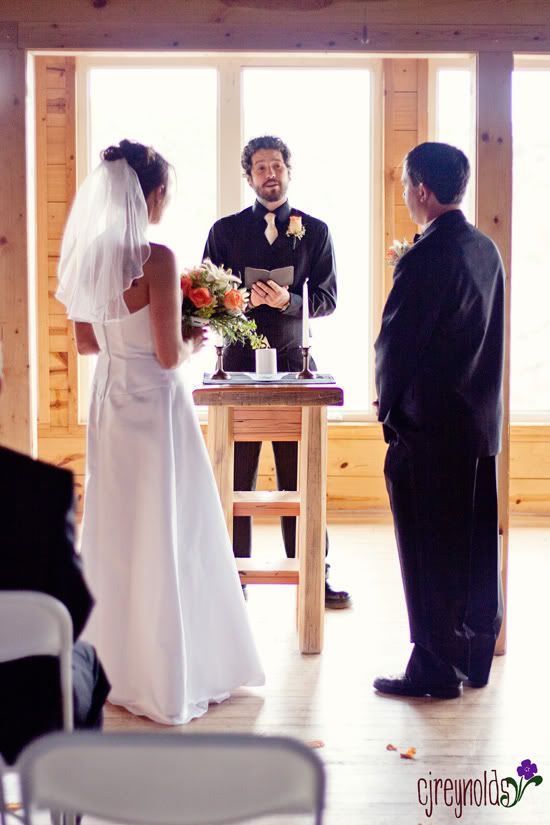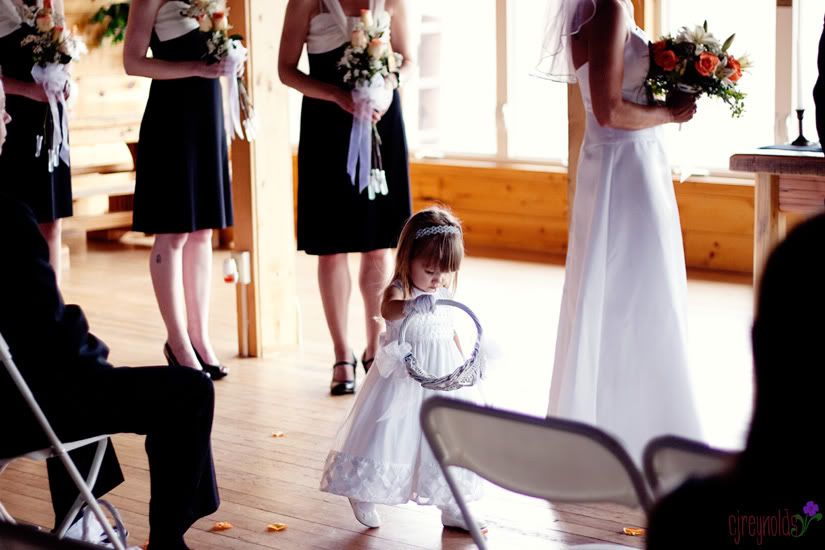 You can never have enough flowers, even after the ceremony starts!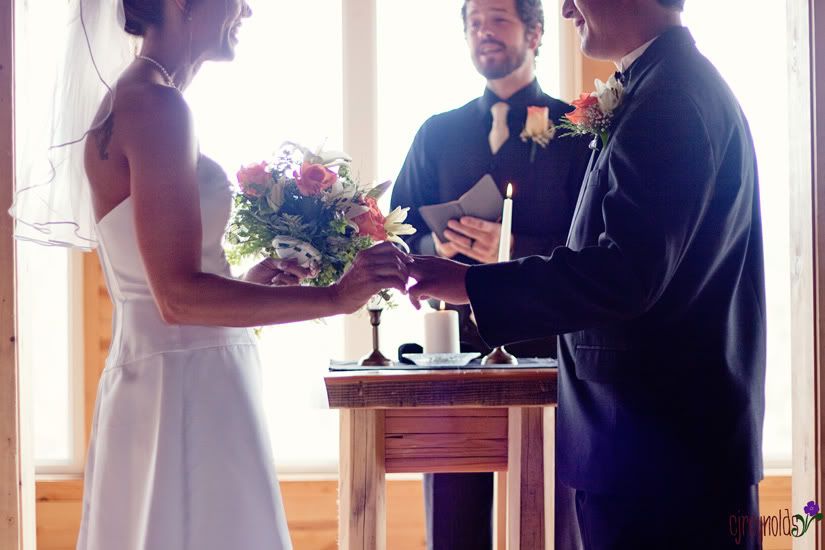 Kim's explanation for the bubbles: "We were trying to blind Wil so I can let myself go now." LOVE IT!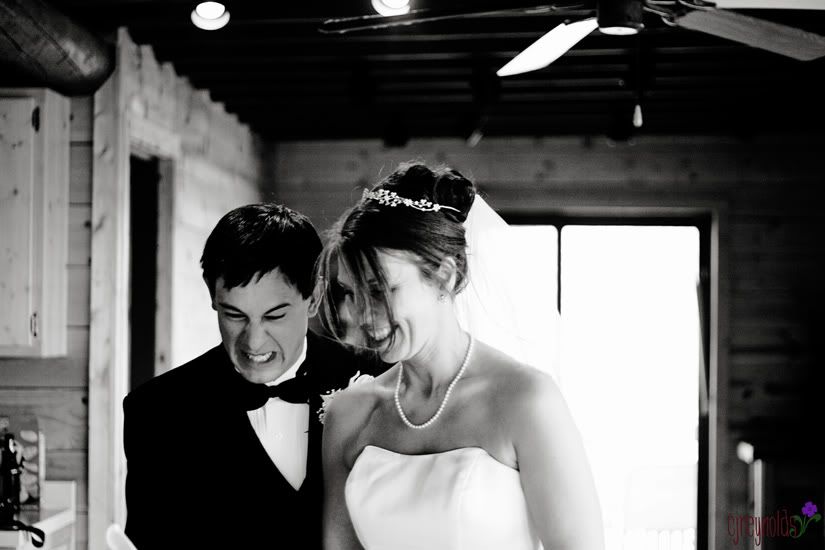 Wil, your sense of humor fits right in with our family. I don't know whether you should be proud or ashamed :)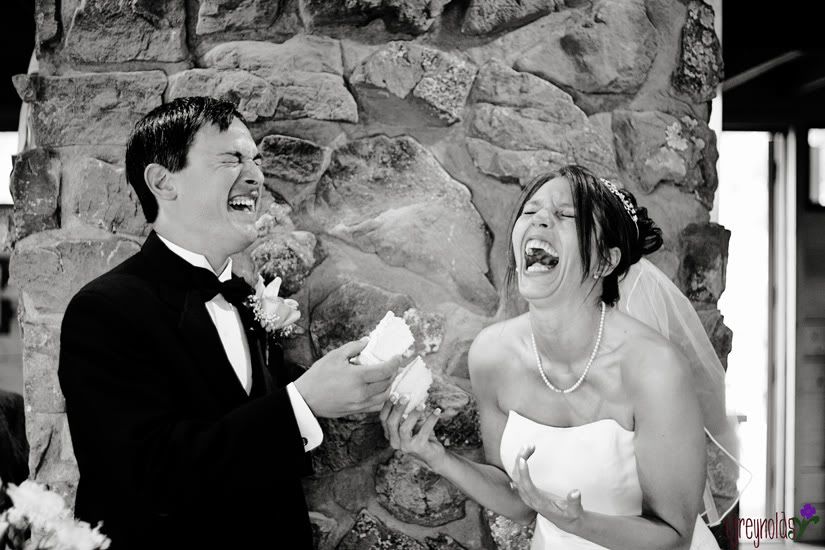 I don't remember what was so funny, all I know is that I love love love heartfelt laughter. And cake.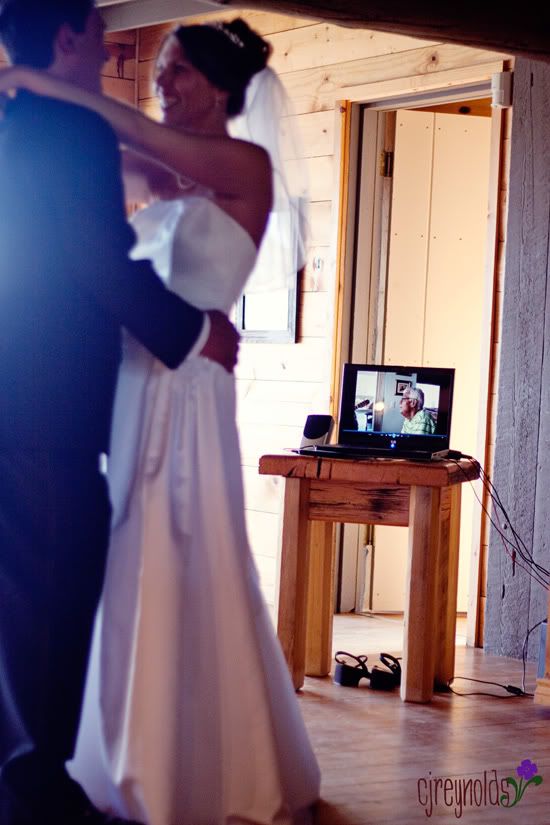 First dance fact: that computer in the background isn't an accident. Kim & Wil danced to a song that Wil's dad had recorded. They told me which guy was Wil's dad and asked if I could get a few shots of them dancing with him in the background on the laptop. It took a little rearranging (and I think I accidentally unplugged a cord - I'm not a DJ!) but we got it to work!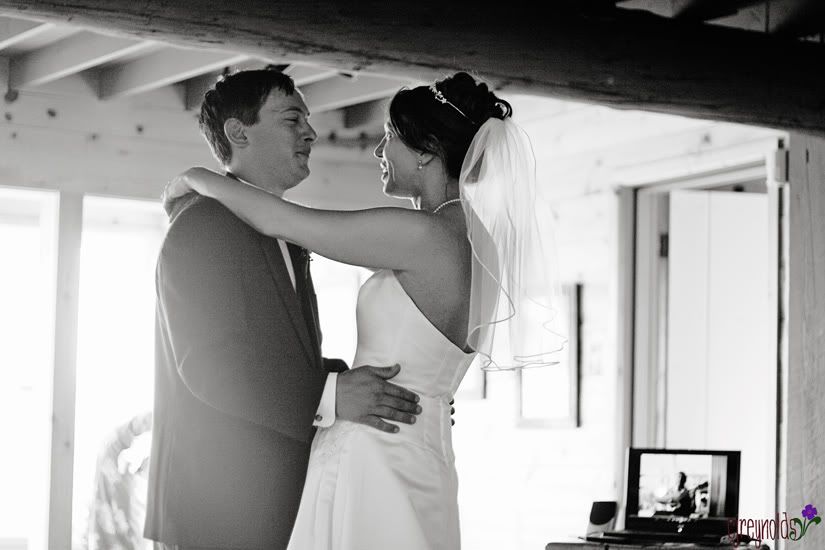 Not Wil's dad in the background, but I love this picture so here it is.